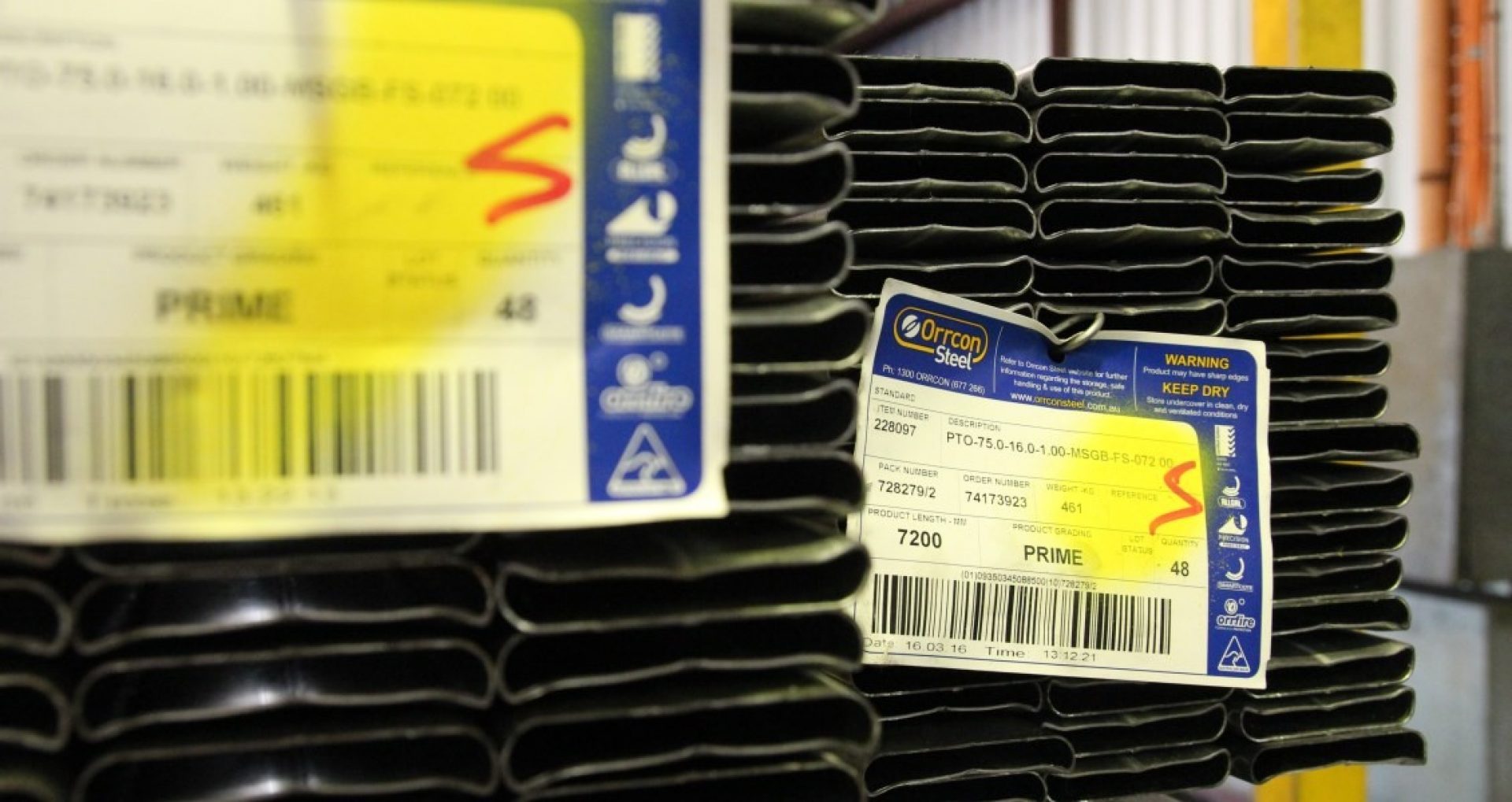 Traceability: one good reason to choose Australian made steel
Would you like to have greater certainty about the origins and quality of the steel materials you are buying?
In this piece, we explain how traceability equates to substantial added value right down the supply chain to the end user, and is a key tool for effective risk management when purchasing. As the word suggests, traceability is the ability to trace where something has come from.
Traceability allows verification of information
When you buy steel made by an Australian manufacturer like Orrcon Steel, there are the systems, people and processes in place to facilitate this traceability. For example, using the information on the pack tag attached to each individual pack of steel at the mill (see image below left), Orrcon can provide key information including test results on the batch of material (see image below right). In contrast with Australian made steel, such traceability with imported steel might be entirely absent or more risky to sensibly rely on.
Traceability allows you to get visibility up the supply chain to key points of the manufacturing process to verify that the steel complies with the relevant quality standards and as a result have certainty in the product. It provides a 'hard edge' to accurately test and compare the alternate suppliers. This homework can be invaluable if you need to justify a purchasing decision to the end user or stake holders at some point in the future.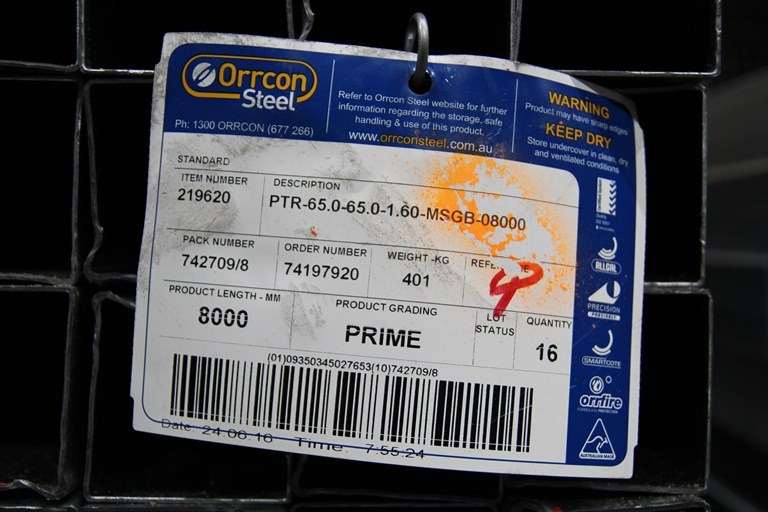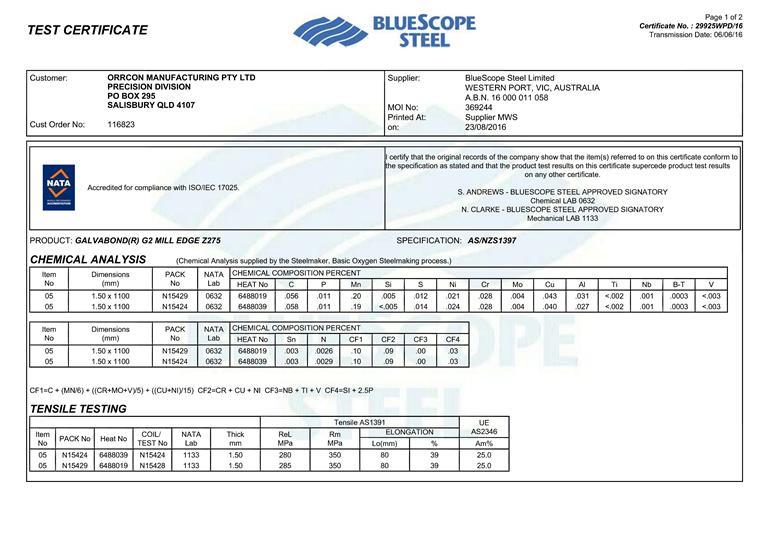 How traceability translates to added value
Smart procurement involves taking into account the whole-of-life cost, value for money and risk of a product purchase. This approach allows the customer to determine the real or true price of the product through its lifecycle, not just the initial purchase price. For example, if a low quality and lower priced fence panel fails to comply with applicable regulations and represents a safety hazard, then in real terms it is more expensive than a higher quality alternative with a marginally higher purchase price.
In this way traceability provides tangible added value to the customer because it reduces the risk (frequency and severity) of a poor quality outcome that will result in additional financial cost that will offset any initial price saving. It also adds value by way of delivering peace of mind that the steel is going to deliver on its intended function.
The quality testing that underpins traceability
The mechanical performance of the steel including the strength and hardness of the steel.
The zinc coating mass, chemistry and adhesion on the steel that affects the corrosion resistance of the steel.
The chemistry of the steel that affects its flexibility.

Steel quality and the finished product in the field
The quality of the steel directly impacts the performance of the finished product in the field, including its:
Function.
Service life.
Compliance.
Safety.
Aesthetics.
Download (in Word format)
TS 750 020 Proforma Technical Specification Steel Tube For Fencing