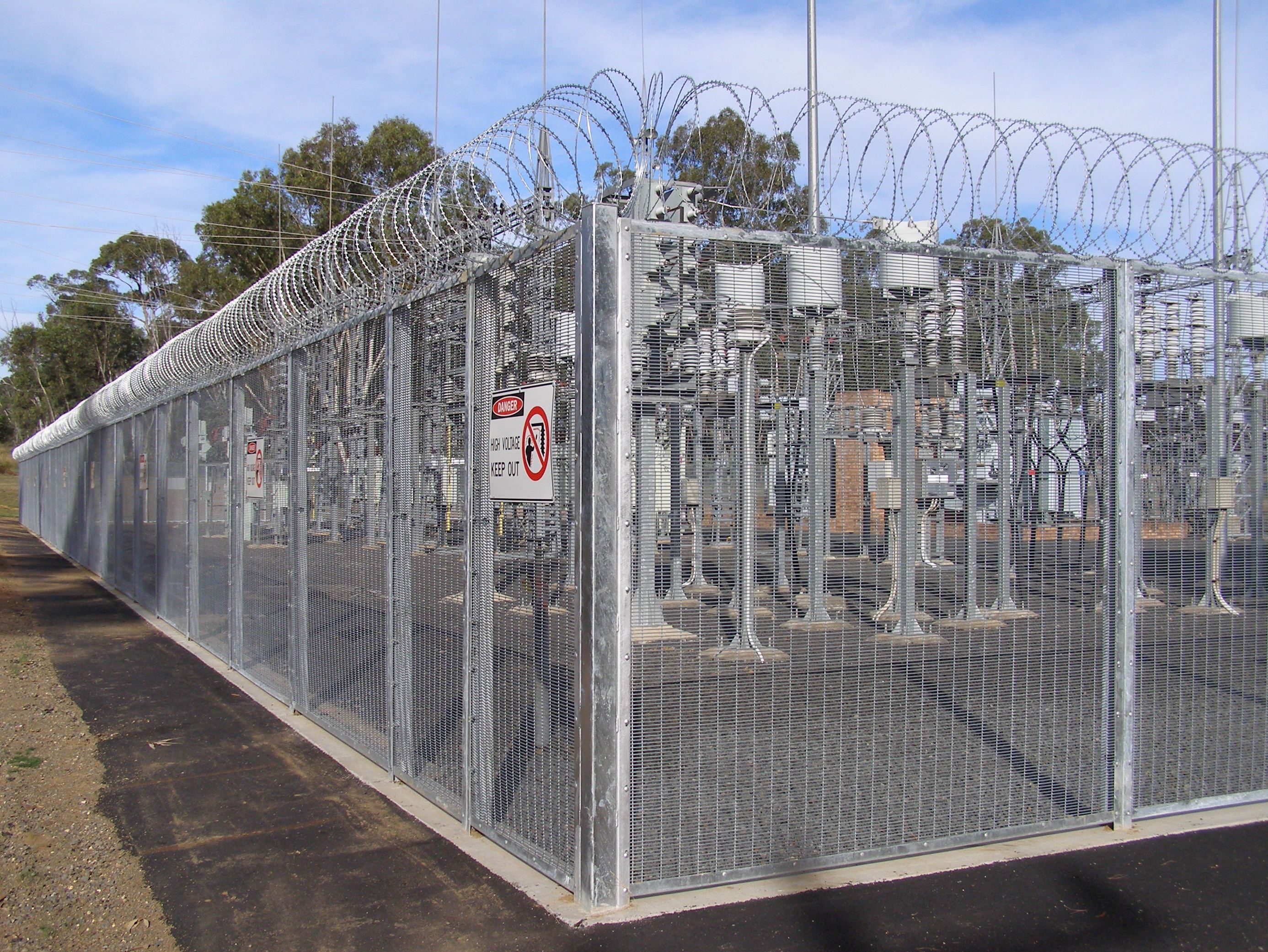 GuardForce®
Intruder resistant fence system for a long lasting perimeter security solution.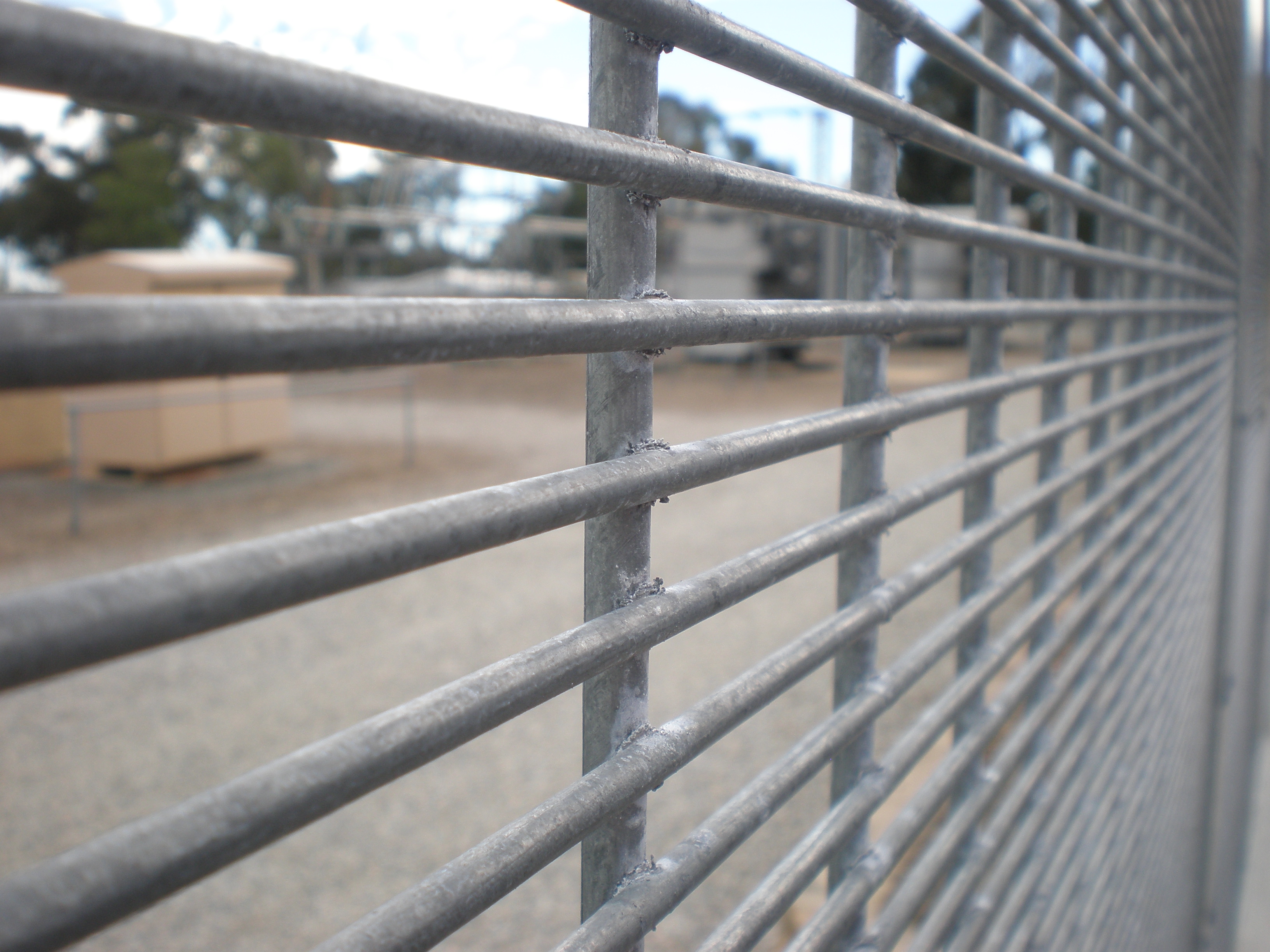 GUARDFORCE® BLUEDOG FENCING
GuardForce® is our proprietary 358 welded mesh fence system. It has been principally designed to prevent unauthorised access to high hazard or value assets, such as rail corridors, correctional facilities, substations and airports. The standard arrangement is a 2400mm high sheet secured with tamper resistant fixings to specially designed posts and top and bottom rails. 358 mesh denotes vertical wires resistance welded at 3 inch (75mm) centres, horizontal wires at 0.5 inch (12.5mm) centres using a 8 gauge (Ø4mm) wire. The tight wire spacing makes the panel very hard to climb without the aid of tools and time consuming to cut.
At the same time the mesh maintains a high level of surveillance through the fence to assist detection and recording of intruders. The fencing is combined with our heavy duty hinges and Bolt'nLock® locking hardware for an integrated solution.
Reduced financial loss due to theft, damage and vandalism.
Peace of mind that the duty of care to protect people from extreme hazards has been met
Long run prevention of actual harm or serious injury
Modular design that is safer and easier to install
Time and cost saving by way of reduced maintenance costs and extended product life
Vandal resistant and locking hardware
Compliant with national guidelines for electrical substations
Certified to withstand loadings per Australian standards
All steel work is hot dip galvanised after fabrication and the wire of the mesh panel has a zinc alloy finish making the assembly highly corrosion resistant.
Contact us for details on our higher security GuardForce Max® welded mesh system.
National
guideline compliant
Deter vandals and troublemakers
High security
and peace of mind
Lean Manufacturing process
GUARDFORCE® FEATURES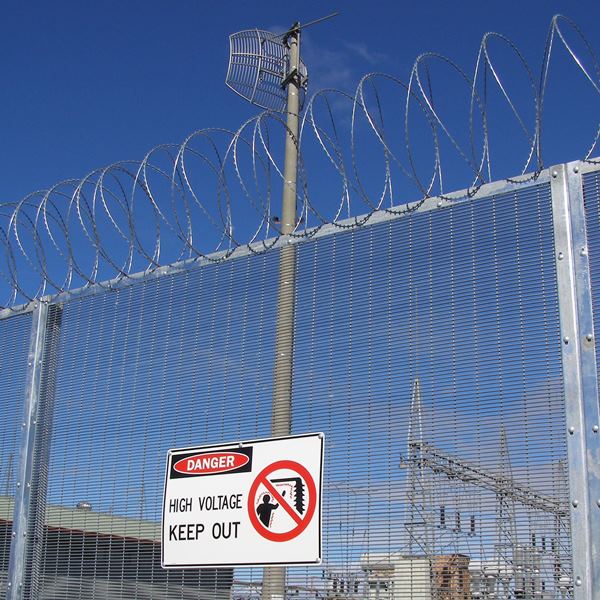 Electrical substation compliant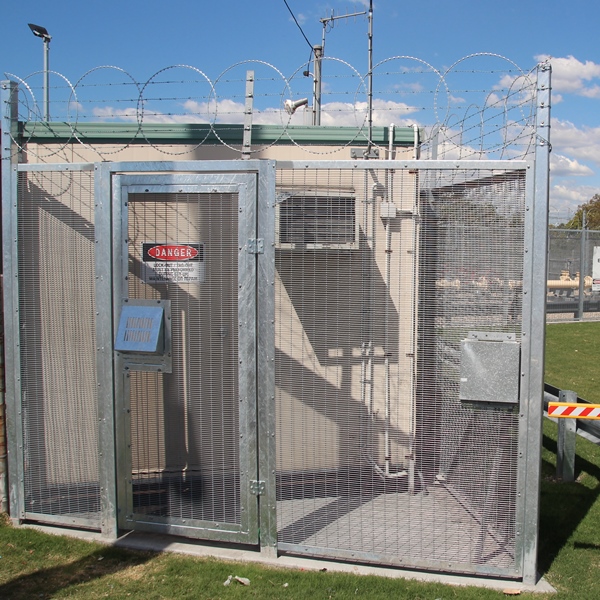 Secure high-risk assets or the whole perimiter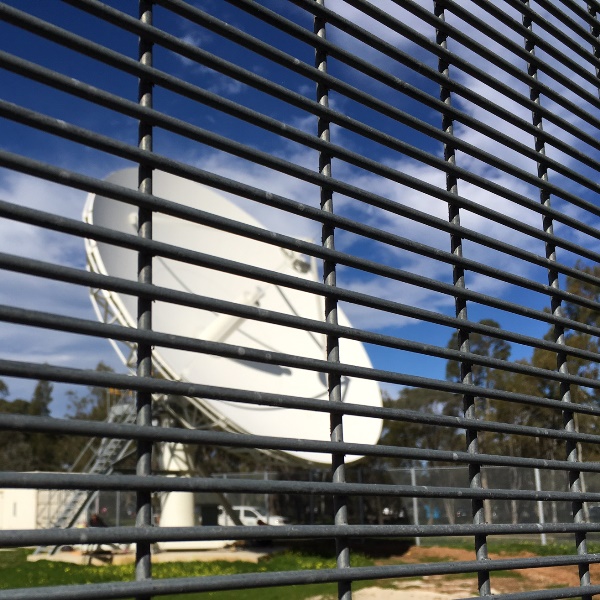 High surveillance visibility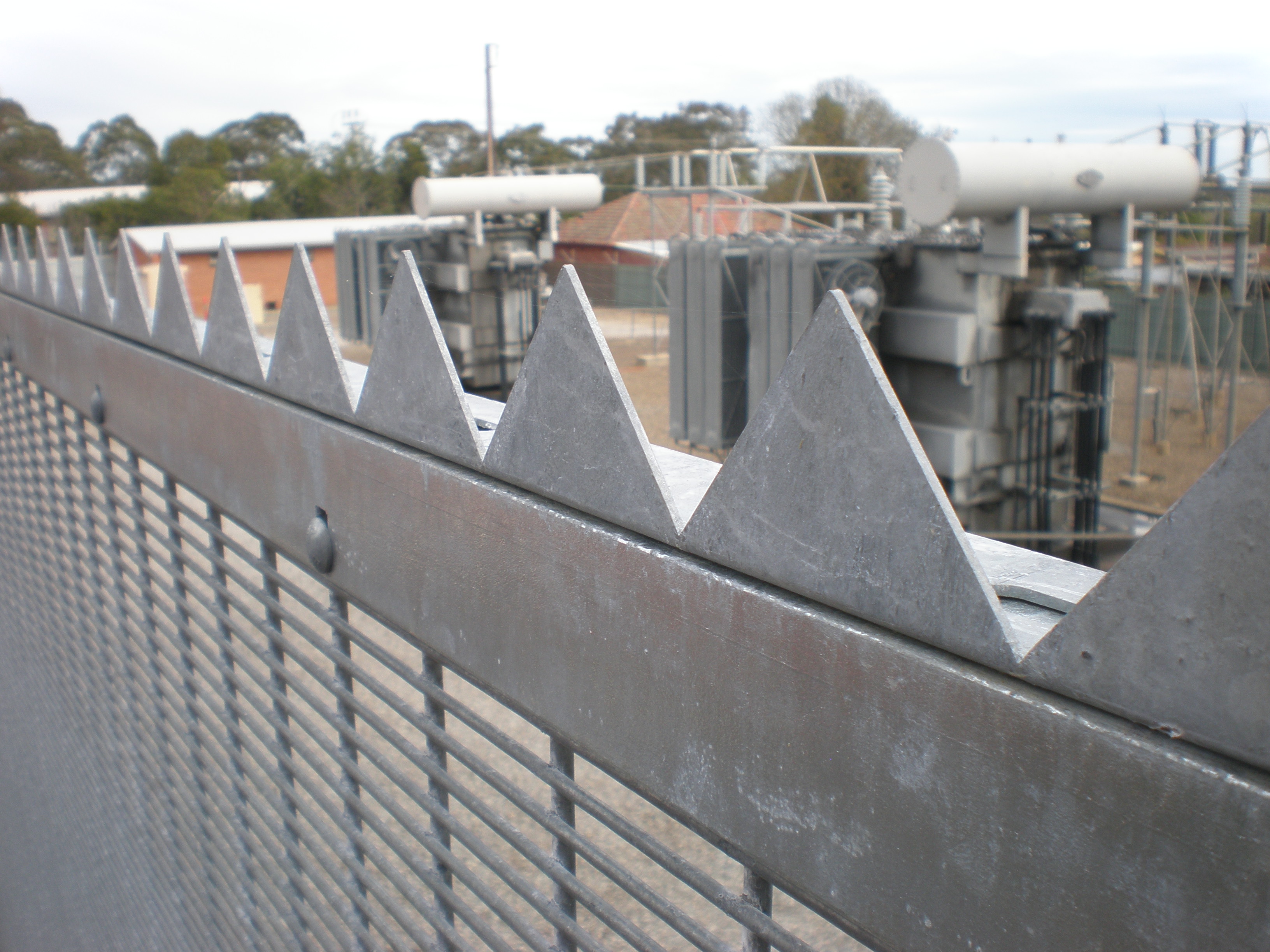 Finger-proof anti-climb mesh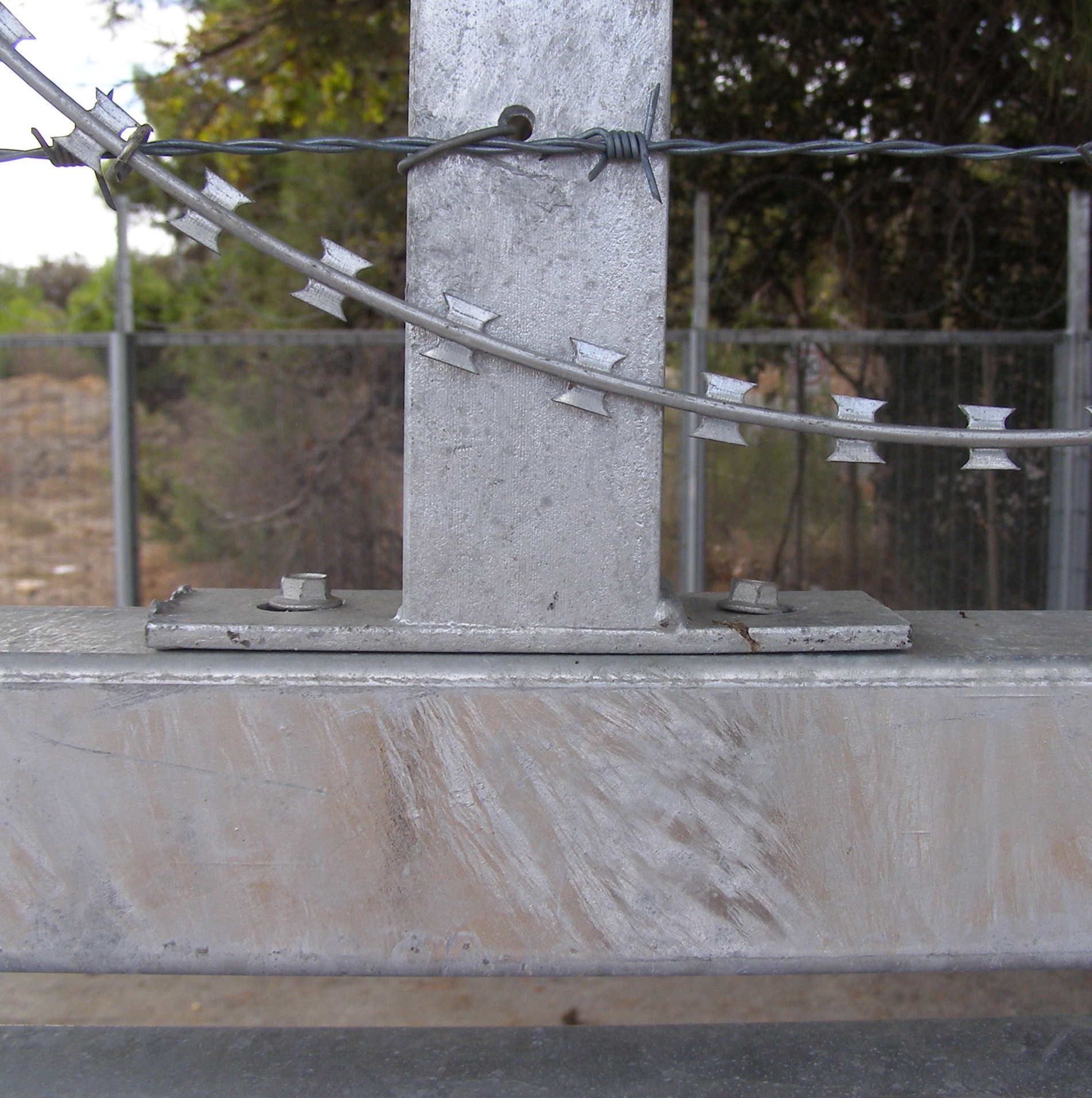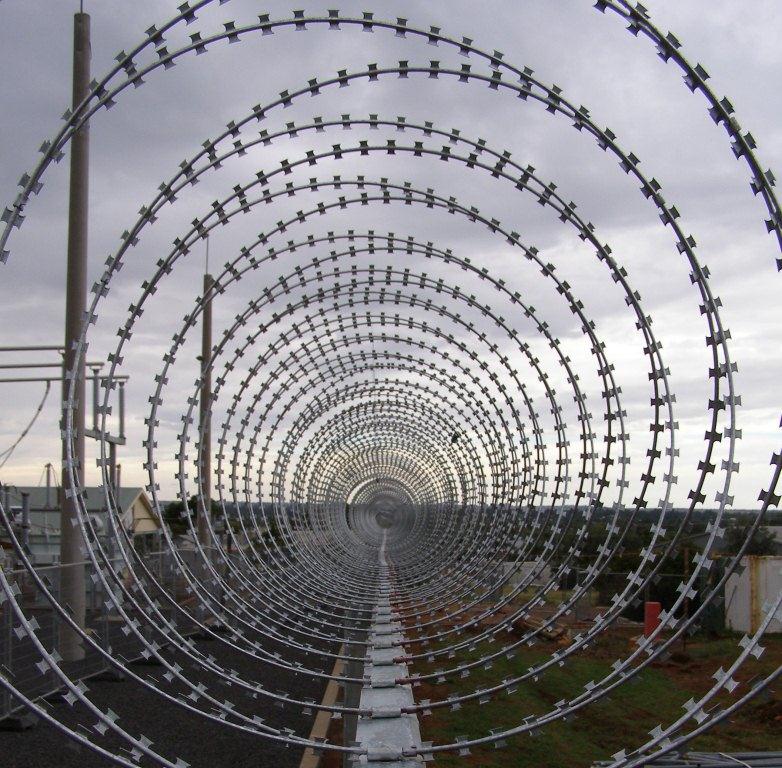 Short barb razor tape option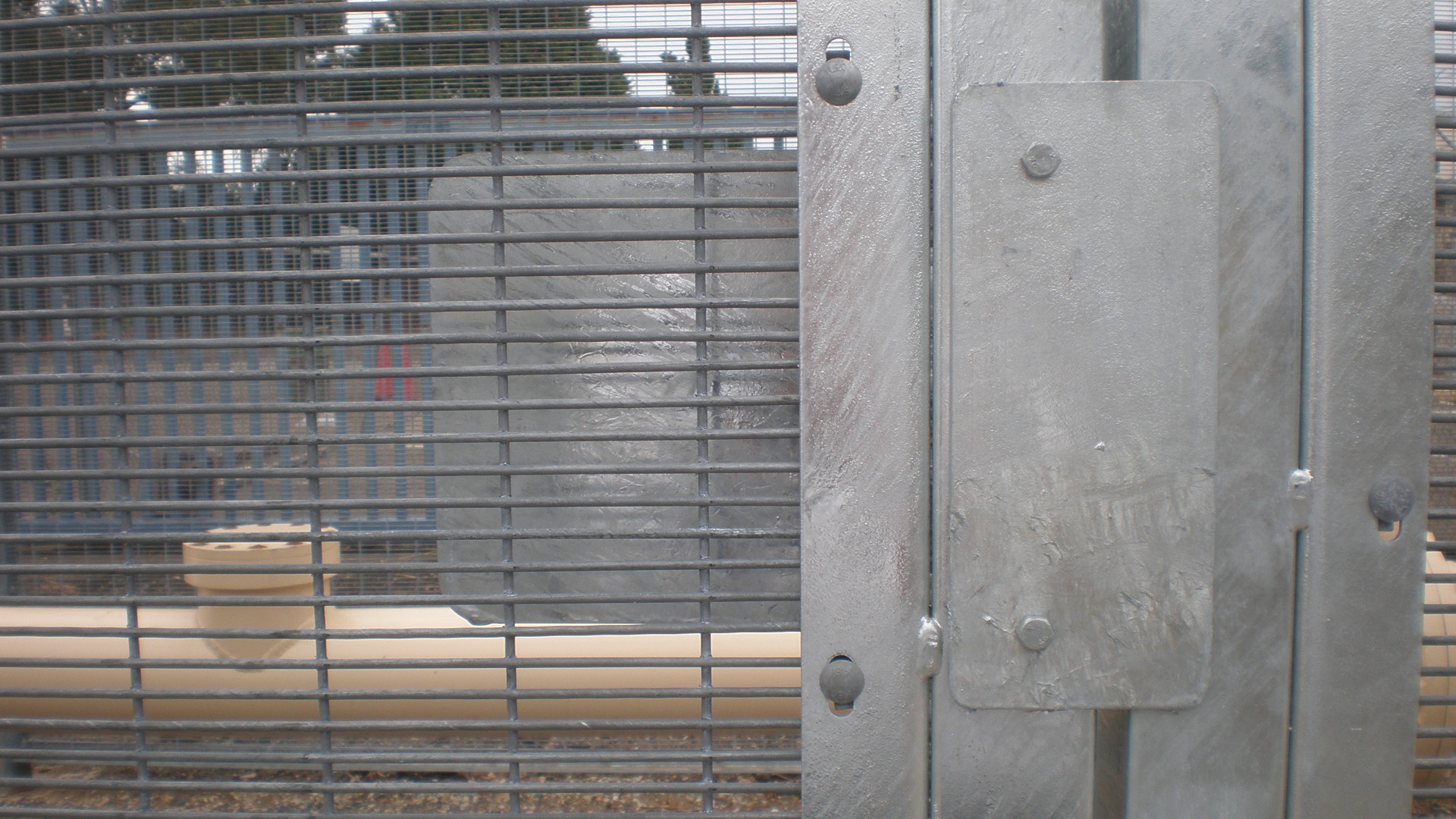 Vandal resistant fixings and hardware
THE BENEFITS OF BUYING A BLUEDOG FENCE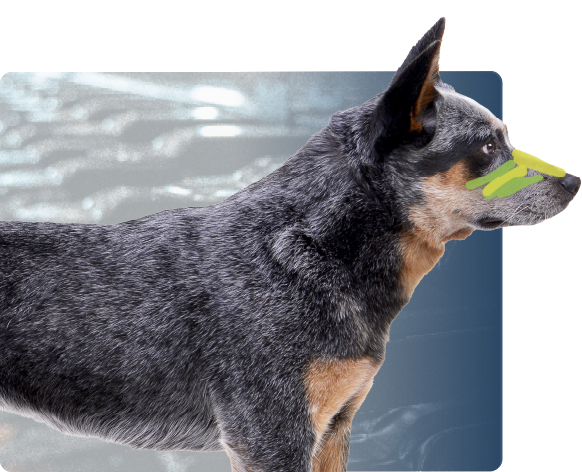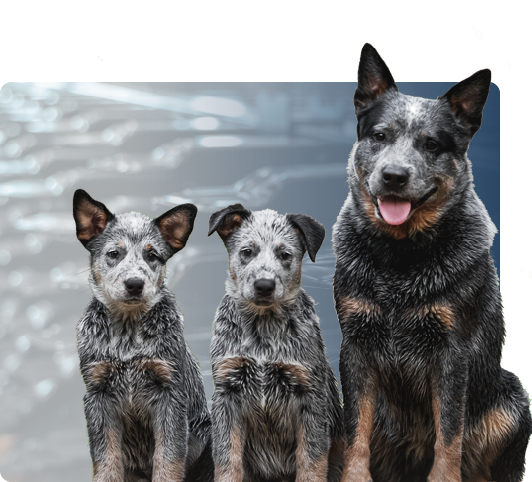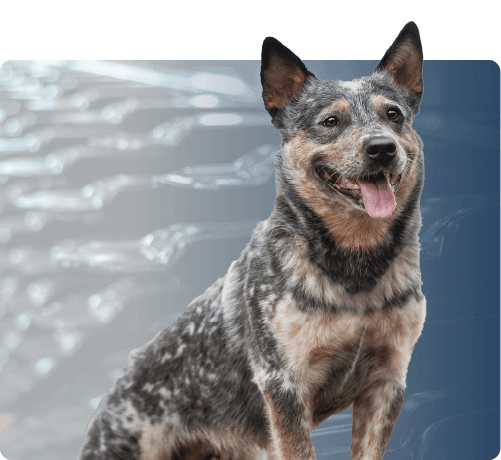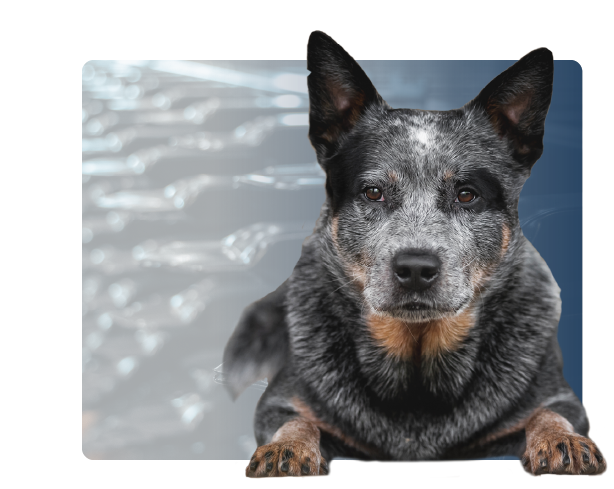 Special Coating

The iconic blue dog is born with a pure white coat before growing into a weather-resistant double coat.

A Bluedog Fence works from the same principles, beginning with 100% Australian raw steel before receiving a zinc coating to deliver superior protection against corrosion and rust - we call it the coat made for Australian conditions.

Aussie Bred

With Aussie ingenuity and determination, our innovative products have been designed with strength and safety in mind, and often exceed the Australian Standard.

By choosing a Bluedog Fence, you're supporting a home-grown Australian business and local jobs for a team that understands your job and the unique conditions you're working in.

Value for Money

With Bluedog Fences, it's not just another fence. We promise to stand the test of time and look great for longer with our 10 year colour fastness warranty.

Our products outlast the competition thanks to 100% Australian steel, superior zinc coating and a commitment to innovation to deliver safety, security and peace of mind.

Reliability

At Bluedog Fences, we believe in doing things right the first time. Our lean manufacturing process is designed to keep our whole pack working in an organised, safe and clean working environment so we can deliver the highest quality fencing products, every time. Like all good working dogs, we're dynamic, nimble and competitive - and always ready to work.
GuardForce® INFO PACK
Get your free information pack with everything you need to know about GuardForce®. Enter your email below to download the info pack.