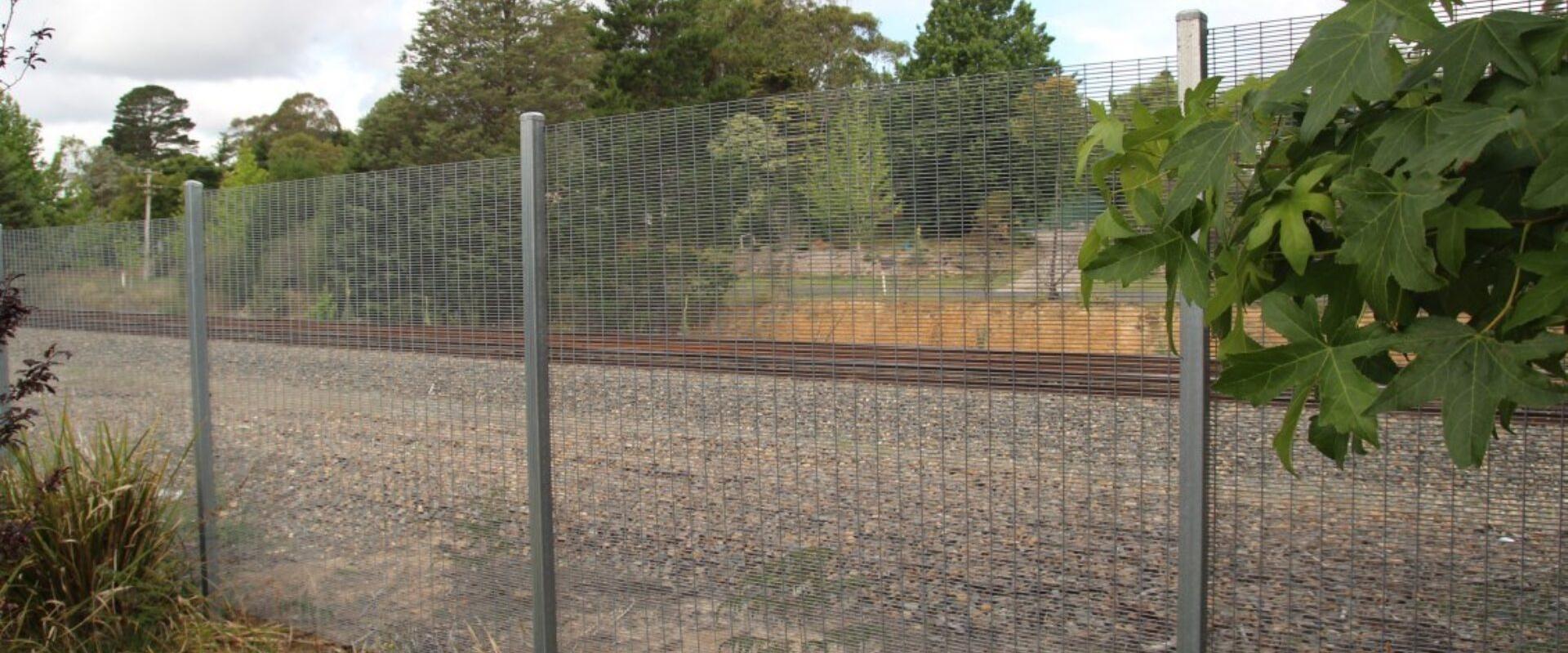 Perimeter security fencing just got a lot more cost effective: EconoMesh® 358 mesh fence system
We were recently approached by a facility manager of a major NSW rail corridor. The client had a desire to replace dilapidated rural fencing but wanted a more effective security option than traditional chainlink fencing. The client wanted a fence system solution that prevent people entering the rail corridor and crossing the busy line with the resulting risk of death or serious injury. Accordingly the fence needed to be difficult to scale, penetrate, look aesthetically appealing and maintain a high level of natural surveillance into the rail corridor. We supplied our EconoMesh® 358 mesh security fencing and gate system and the client was very happy. The product uses a welded mesh sheet made from 4mm diameter vertical and horizontal wires at 75mm and 12.5mm centres respectively. The main benefits of the EconoMesh® 358 perimeter fence system as compared to chainlink are:
The close spaced mesh design is finger and toe-hold proof making it very difficult to scale without the aid of tools and much more so than chainwire fencing.
The close aperture makes the mesh very difficult and more time consuming to cut with hand tools.
The zinc alloy coating of the wire achieves very good corrosion protection.
The welded mesh sheet is very rigid meaning its integrity is not compromised as compared to chainlink that tends to sag over time.
The system is cost comparitive with chainlink fencing with significant functional benefits.
The system is readily installed.