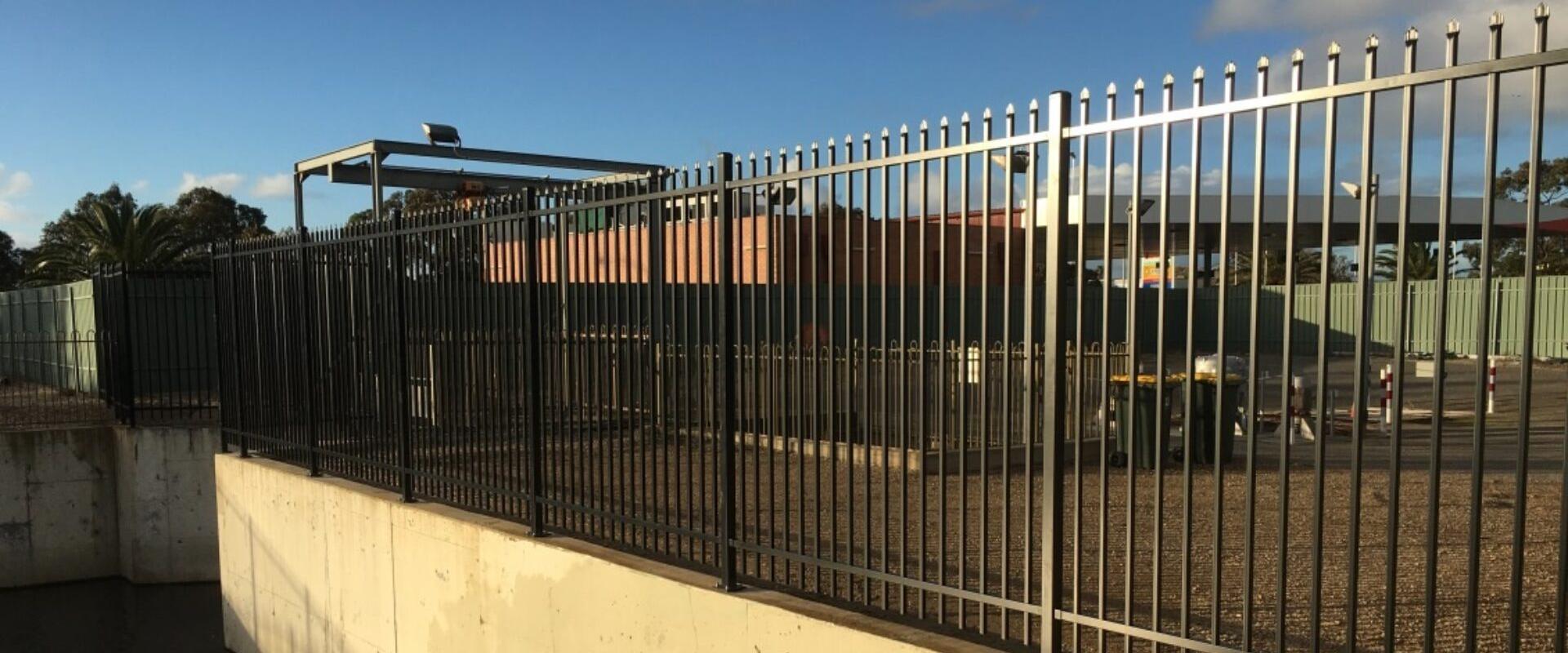 Local Council Eager to Improve Accessibility while Upgrading security
The City of Port Adelaide Enfield recently engaged Bluedog Fences to manufacture and install our SecuraTop® fence system at an existing pump station in Alberton (Adelaide), which has provided the facility with protection from localised flooding for decades. Reliable operation of the pumping equipment is critical to the local storm water system during extreme weather events. As such the infrastructure requires regular maintenance and inspection. When assessing their options for improved security at the site, the council requested that Bluedog also provide an option to improve the accessibility to the compound due to the high frequency of trucks entering.
When it comes to gate automation, options differ in levels of quality and performance, comparing products is key to selecting the ideal type for the desired application and budget - getting the right information from a reliable source can make all the difference. The Port Adelaide Enfield council representative was able to make an informed decision to select the optimal gate automation design thanks to technical information provided by Bluedog sales staff. The consultation with Bluedog resulted in the selection of an Australian made GDS 450 LI motor to operate a locally manufactured sliding gate to provide an opening of 5 metre for vehicle entry and exit. The custom sliding gate was designed to match the Bluedog SecuraTop® tubular security boundary fence combining functionality with aesthetics. The SecuraTop® fencing is part of Bluedog's standard product range and is usually manufactured in the standard sizes of 2100mm high and 1800mm high but was increased to a 2400mm tall custom specification on this project to increases the deter and delay security value of the fence. The result, a high quality and value for money product was delivered with functional solutions for site specific issues adding value to the procurement process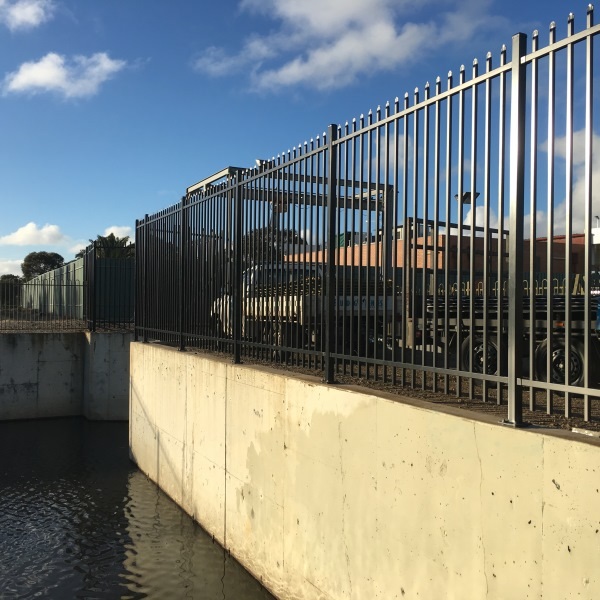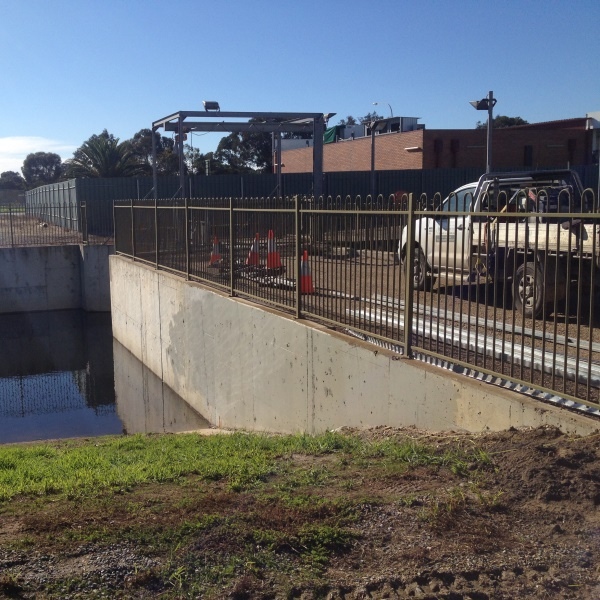 The above images show the existing light weight 1200mm high fencing (left) and the newly installed 2400mm high security fencing (right).
Some other notable value-add features of the product and service provided:
Part of this fence was to be installed along the edge of a concrete beam at height of nearly 3 metres above the storm-water channel, we made use a guardrail system fitted to the beam to control the risk of the fence installers falling into the water while working.
Alerted the client of a weak point in the existing colorbond fence and installed a section of barb wire extensions with razor loops to increase the security in that section.
Fence fabricated in Australia with Australian steel with punched rail design and silicon bronze welds increases the durability of the material.
Our 7 stage powder coat pre-treatment process increases adhesion of the powdercoat and achieves a 10 year color-fast warranty from Interpon.